Meet Claire and Rob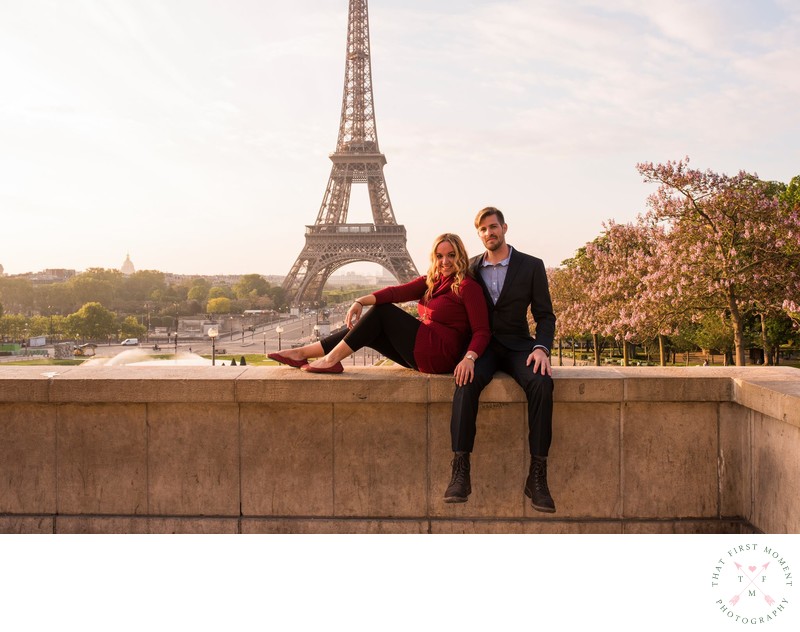 Hello there and congrats!

Thank you for visiting our page! I'm Claire, I started my photography business back in 2009 (previously Claire Pacelli Photography), I guess you can say it was my first love! I have been obsessed with capturing relationships of all kinds and when I found wedding photography I was hooked. My brides and grooms raved about my work, my heart soared and I found my calling, but something was missing. I wanted a partner of my own!
Enter my best friend Rob, he and I found ourselves in need of a roommate a few years back, we took the leap and decided to move in together (gutsy I know, but totally worth it)! Before we knew it, Rob and I were inseparable. I taught him photography, and now we are a full time wedding photography team having shot in 7 countries and wouldn't have it any other way! Rob completes our company with his organized business sense, and technical know-how, and thank goodness because I am completely right brained! I however am innovative and artistic; I'm stronger with the creative aspects of our company (and am happy to hand over the boring stuff to Rob ha ha)! We created That First Moment to focus on real connections and capturing the important memories with your loved ones. We have spent the last few years together capturing epic stories both locally and across the globe!
A little about us:
Rob and I are polar opposites, I'm very talkative and upbeat Rob is very quiet and reserved. I am a bit theatrical while he is witty and charming (at least I think so).
On our days off you can catch us hand in hand downtown searching for new restaurants to eat at. (We are big foodies, let's find some food trucks, and grab some grub together! )
We love going on adventures, anything near water is a win for us: swimming, boating, snorkeling, you name it. Our next big bucket list item is learning to scuba dive.
Rob loves to camp in the forest, I love to camp with him (until it gets dark and I hear noises, then I end up sleeping in the car ha ha) We like to think of Halloween as "our holiday" because we go all out dressing up as the comic duo's that we like to watch so much.
We travel a lot! We have big dreams of shooting weddings all across the globe. So far we have visited 7 countries, check out our destination gallery!
Most importantly we love connecting with our couples, double dates, fun nights out, getting to know you and your partner is an essential part of our business. The connections we make are as important to us as the images we create. We want to capture the most authentic version of you, as your photographers and another couple in love. We can't wait to capture your story!!



Feel free to call or text me to chat!!

321-277-5514!